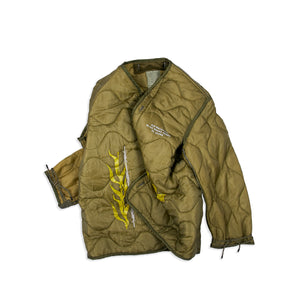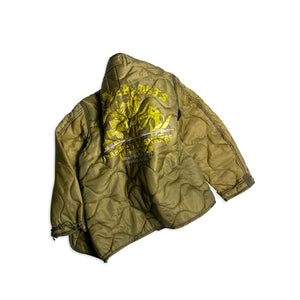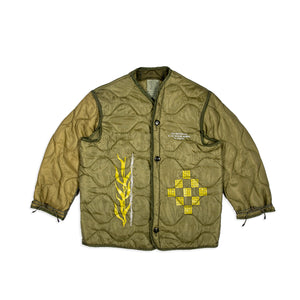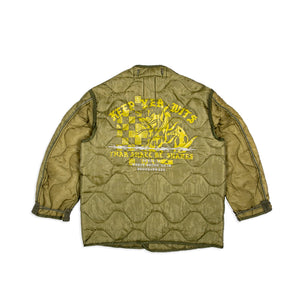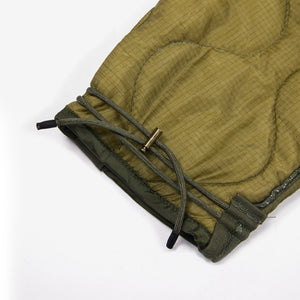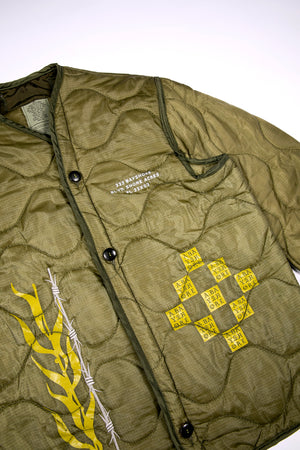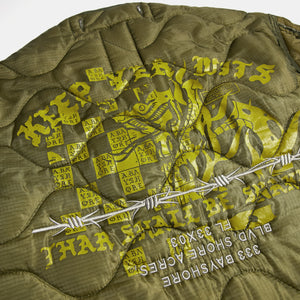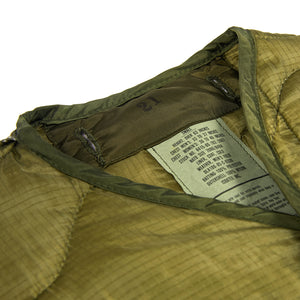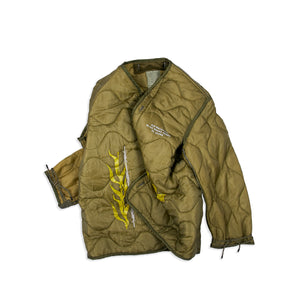 "KELP & WIRE" JACKET LINER
Upcycled Vintage Military Jacket Liner /// 

Slightly oversized / boxy fit. 

This garment has been baptized (salt washed) in the waters of Newport Beach, California to rinse and rid it of its previous duties as a US Military garment. 
Genuine US Military-Issued jacket liner

Screenprint hits with overlapping embroidery. 

US Military surplus parracord cut directly from parachute for cinching. 

Antiqued bronze metal cord locks.

Marine grade electrical heat shrink trim tubing. 

Salt washed

Shell: 100% Nylon
 PLEASE NOTE: All Jacket liners vary in shades of green, determined by size. Please understand that this garment is a genuine, vintage military jacket liner, and may have small imperfections. To achieve a personalized fit and garment character: EVERYDAY USE IS RECOMMENDED.
 These pieces are limited to 13 ( 2 are samples ) total in the world, and will never be re-created/restocked.
This product is non-refundable and all sales are final as it is an exclusive collector's piece.